Organic
Sustainable
Farm-to-table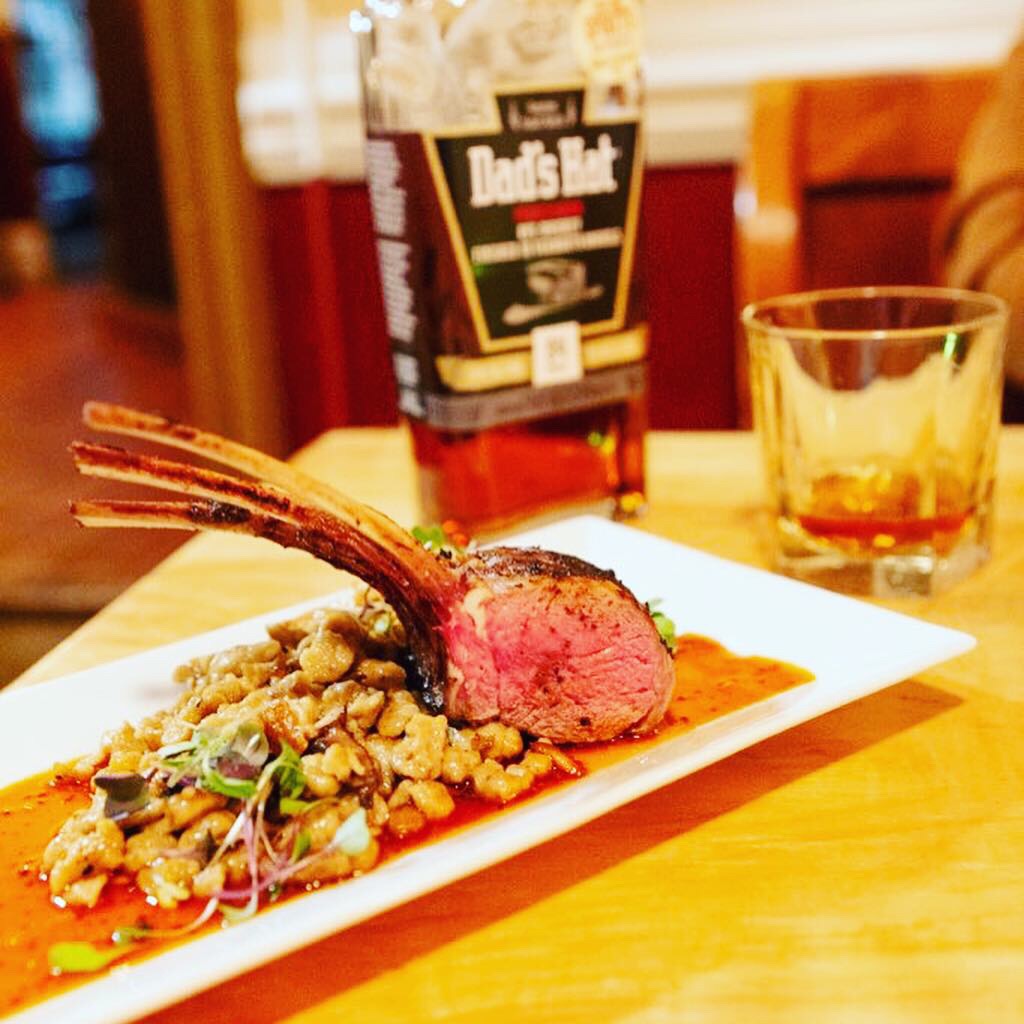 Located in Downtown West Chester, PA, Root's Café Continues to Support Local, Sustainable Farming
Roots was grown from an ambition to provide local, organic, and affordable food to our guests. Our mission is to serve the well-being of people and the planet by supporting sustainable farming practices and a healthy lifestyle.
As we grow, we continue to build relationships with farms and food suppliers that will help us create a rotating menu consisting of local, and sustainable ingredients.
Our menu is broad and aims to satisfy vegetarians and meat eaters alike.
Most everything we make is from scratch to ensure freshness.
Roots Cafe is consciously making an effort to a greener food industry. We use compostable 'to-go' coffee cups, soup containers, and cutlery made from 100% renewable resources.The cafe is evolving just as much as the people who keep it alive and going. We realize our responsibility to ourselves, guests, and environment to keep the Roots Cafe an ongoing project moving towards a more sustainable food industry.
Phone
(610)-455-0100
Location
133 E Gay Street
West Chester, PA
19380
Hours
Tuesday-Sunday
8am-3pm
Thursday-Saturday
6pm-9:30pm
$

13
Chili Rellenos Tacos
Scrambled Eggs, Roasted Poblanos, Bacon, Cheese Sauce, Pico de Gallo, Breakfast Potatoes
$

12
Mushroom Omelet
Roasted Mushrooms, Caramelized Onions, Goat Cheese, Porcini Bechamel
$

12
Meat Lovers Omelet
Bacon, Pork Sausage, Ham, Cheddar
$

12
Spanish Omelet
Pico de Gallo, Avocado, Pepperjack, Salsa Roja
$

11
Caramelized Leek & Ricotta Omelet
$

12
Pancetta Omelet
Pancetta, Roasted Peppers, Caramelized Onions, Arugula, Pecorino, Balsamic Reduction
$

12
Farmer's Omelet
Daily Available Harvest
$

15
Lox Benedict
House-Cured Salmon, Sauteed Spinach, English Muffin, Pickled Jalapeno Cream Cheese, Poached Eggs, Hollandaise
$

13
Chorizo & Cornbread Benedict
Sweet Cornbread, Spanish Chorizo, Pico de Gallo, 2 Poached Eggs, Creamed Corn
$

16
Shrimp & Grits Benedict
Crispy Polenta, Grilled Shrimp, Etouffee
$

14
Sweet Potato Latke Benedict
Sweet Potato & Root Vegetable Latkes, Spicy Avocado Salad, Poached Eggs, Mushroom Bechamel
$

12
Vegan French Toast
Berry Compote, Fresh Berries, Maple Syrup
$

13
Corned Beef Hash
Peppers, Onions, Potatoes, Sunny Side Eggs, Hollandaise
$

8
Bagel & Cream Cheese
Lebus Apple-Walnut Bagel, Apple Butter Cream Cheese, Chia Seeds, Honey
$

13
Superfood Hash
Sweet Potatoes, Kale, Roasted Vegetables, Flax Seeds, 2 Fried Eggs, Salsa Verde
$

16
Steak and Eggs
8oz Ribeye, Fried Eggs, Demi Glace, Breakfast Potatoes
$

15
Breakfast Burrito
Bacon, Pork Roll, Sausage, Pico de Gallo, Scrambled Eggs, Breakfast Potatoes
$

13
Croissant French Toast
Pumpkin Crème Anglaise, Apple Butter, Whipped Cream
$

13
Superfood Frittata
Egg Whites, Mushrooms, Edamame, Tahini Greek Yogurt, Dill
$

12
Vegetarian Croissant Sandwich
Roasted Red Pepper Cream Cheese, Avocado, Crispy Tomato, Fried Eggs, Cheddar
$

13
Egg White & Avocado Salad Wrap
Egg White Salad, Avocado, Crispy Tomato, Romaine, Bacon, Roasted Garlic Aioli
$

12
Harvest Salad
Baby Kale, Candied Butternut Squash, Goat Cheese, Dried Fruit, Slivered Almonds, Red Onion, Sweet Potato Vinaigrette
$

14
Roots Cobb Salad
Chopped Romaine, Hard Boiled Egg, Bacon, Cherry Tomato, Avocado, Chipotle Ranch
$

12
Caprese Panini
Fresh Mozzarella, Sliced Tomatoes, Balsamic Reduction, Basil Pesto, Multigrain
$

15
Chicken Cordon Bleu Panini
Grilled Chicken, Ham, Gruyere, Tomato, Cheese Sauce, Fried Egg
$

16
Crispy Shrimp
Crispy Shrimp, Blood Orange Aioli, Shaved Romaine
$

13
Jerk Chicken Poutine
Jerk Chicken, French Fries, Demi Glace, Cheese Sauce, Pico de Gallo
$

12
ALT
Avocado, Roasted Garlic Aioli, Fried Tomato, Mixed Greens
$

12
Jerk Chicken Tacos
Black Bean Sofrito, Arugula, Chipotle Ranch
$

13
Farmers Taco
Farmers Mix, Cheddar, Bean Sprout Slaw
$

13
Street Taco
Pulled Pork, Red Onion, Cotija, Cilantro, Grilled Lime
$

16
Crispy Shrimp Taco
Shaved Romaine, Spicy Avocado Salad, Cilantro-Lime Cream
$

13
Roasted Tomato Avocado Toast
Smashed Avocado, Roasted Tomatoes, Arugula, Extra Virgin Olive Oil
$

13
Mediterranean Avocado Toast
Smashed Avocado, Kalamata Olives, Artichokes, Sun-Dried Tomatoes, Feta, Balsamic Reduction
$

13
Bean Sprout Avocado Toast
Smashed Avocado, Bean Sprout Slaw, Fried Egg, Burnt-Honey Vinaigrette
$

14
Smoked Salmon Avocado Toast
Smashed Avocado, Smoked Salmon, Pickled Red Onion, Cucumber, Chili Oil
$

13
Spicy Avocado Toast
Avocado & Calabrian Chile Salad, Marinated Cucumbers, Thai Chili Sauce
$

10
Warm Peach Salad
Big Hill Peaches, Kale, Caramelized Onions, Blue Cheese, Bacon-Honey Mustard Vinaigrette
$

10
Beet Salad
Full Circle CSA Red & Yellow Beets, Arugula, Goat Cheese, Pistachio Pesto
$

11
Root Vegetable Latkes
Hakurei Turnips, Kohlrabi, Sweet Potatoes, Cucumber Salad, Dill, Gazpacho Vinaigrette
$

16
Chili-Lime Shrimp Ramen
Snap Peas, Red Bell Peppers, Roasted Mushrooms, Ramen, Miso Broth
$

12
Tartine
Multigrain, Local Honey, Ricotta, Whiskey-Soaked Wild Cherries, Marcona-Almond Crumble
$

15
Spaetzle Primavera
Yellow Squash, Tri-Colored String Beans, Snap Peas, Goat Cheese, Garden Herbs & Edible Flowers
MP
Fish du Jour
Warm Bean Salad, Guanciale Vinaigrette, Sun-Dried Tomato Romesco, Balsamic
MP
$

27
Freebird Chicken
Pan-Seared Free Range Chicken Breast, Castle Valley Mill Polenta, Wild Mushroom Ragu, Seasonal Vegetable Medley
$

36
Filet Mignon
Braised Mustard Greens, Whole Grain Mustard Demi
$

22
Vegan Stuffed Pepper
Tofu Chorizo, Spanish Quinoa, Black Bean & Corn Salsa
$

29
Pasta & Crab
Vera Pasta Radiatori, Wild Mushrooms, Caramelized Spring Onion, Pancetta, Lump Crab, Cantaloupe Cream Sauce
$

10
Blueberry Tart
Dulce de Leche, Orange Chantilly
$

9
Lavender Panna Cotta
Blackberry Compote
***
consuming raw or undercooked meats, poultry, seafood, shellfish, or eggs may increase your risk of foodborne illness
$

8
Mimosa
Prosecco, Orange Juice
$

10
Bloody Mary
Organic Vodka, House Mary Mix, Bacon
$

9
Irish Coffee
Jameson, Turk's Head Coffee, Whipped Cream
$

9
Hot Toddy
Maker's Mark, Pure Blend Tea, Local Honey, Lemon
$

11
Coffee Martini
Vanilla Vodka, Kahlua, Bailey's Cream, Cold Brew
$

8
Red Sangria
Muddled Fruit, Pomegranate Vodka, Peach Schnapps, Cabernet Sauvignon
$

6
Yards Philadelphia Pale Ale
$

6
Doc's Draft Pear Cider
$

7
Bell's Two Hearted Ale
$

10 /

$

40
Cabernet Sauvignon
Fowles "Farm to Table", Victoria, AUS
$

9 /

$

34
Tempranillo
Radio Boca, Valencia, SP
$

8 /

$

32
Montepulciano D'Abruzzo
Masciarelli - Abruzzi, Italy
$

8 /

$

31
Pinot Noir
Backhouse, California
$

7 /

$

26
Pinot Grigio
Avia - Primorska, Slovenia
$

10 /

$

40
Chardonnay
Harken, Parlier, CA
$

9 /

$

37
Riesling
Gryphon Crest, Mosel, Germany
$

9 /

$

37
Sauvignon Blanc
Giesen Estate, Marlborough, NZ
Call (610)455 0100, or book online with OpenTable.